Radon Testing and Information: Is Your Home Safe?
What is Radon Gas?
Radon gas is an odorless radioactive gas from decaying uranium underneath the earth's surface. Dangerous levels of this gas may be in your home.
What is the risk to your family?
According to the EPA: Radon is the number one cause of lung cancer among non-smokers. The EPA estimates that over 21,000 deaths per year are preventable by lowering the radon levels in your home below the acceptable level of 4 pCi/L.The Environmental Protection Agency's Map of Radon Zones in the state of Colorado designates this Colorado County as a high risk area for radon levels over 4 pCi/L.
What should I do? 
Have your home tested now by calling A Better Home Inspection at 720-570-0767. We can complete your radon testing in as little as two days.
What happens if I have Radon Gas in my house?
If radon is found in your home A Better Home Inspection has negotiated a reduced price with a Absolute Radon Safety, 303-880-0682. We are in no way affiliated with this company so you may choose your own mitigation company if you wish.
Can you tell me anything more?
To receive your Free Handbook from the EPA entitled A Citizen's Guide To Radon: The Guide To Protecting Yourself & Your Family From Radon. Please email us at: abetterhomeinpection@yahoo.com
(No commitment is required to receive this information.)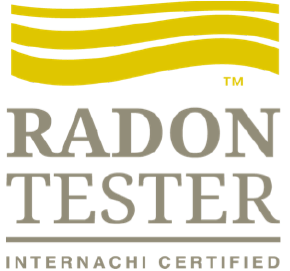 A Better Home Inspection Radon Testing
A Better Home Inspection radon testing is measured and collected by a Certified Master Inspector through the National Association of Certified Home Inspectors.