Mold Testing and Information:  Is Your Home Safe?
What is Mold?
Mold is a type of fungus that grows on fibers and plants, they travel through the air as a tiny spores.  Mold may begin growing indoors when spores land on surfaces that are wet.
Can mold cause health problems?
Inhaling or touching mold spores may cause allergic reactions.  Reactions include hay fever-type symptoms, headaches, skin reactions, and irritations to eyes, throat and lungs.
What should I do? 
If there are indicators of mold in the home such as symptoms, odors, the presence of moisture, or visual possible mold growth have your home tested now by calling A Better Home Inspection at 720-570-0767. We utilize the laboratory recommended by the National Association of Certified Home Inspectors for our mold testing.
What happens if I have an elevated level of Mold in my house?
If you have an elevated level of mold in your home A Better Home Inspection has negotiated a 5% reduced price with, a local mold mitigation company, Mold Removal Express 720-445-6701. We are in no way affiliated with this company so you may choose your own mitigation company if you wish.
Can you tell me anything more?
To receive A Brief Guide to Mold, Moisture, and Your Home which I downloaded from the EPA website email me at: abetterhomeinpection@yahoo.com
(No commitment is required to receive this information.)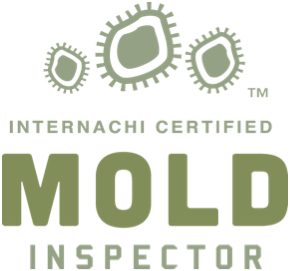 A Better Home Inspection Mold Testing
A Better Home Inspection mold testing is collected and sent to a nationally recognized laboratory via overnight FedEX mail. This laboratory is inspected, licensed, recognized, accredited, certified, affiliated with, endorsed by and/or proficiency tested by a number of governmental agencies and independent associations, including but not limited to the following:
AAB American Association of Bioanalysts
AARST American Association of Radon Scientists and Technologists
AIA Americas Inspector Alliance
AIAQC American Indoor Air Quality Council
AIHA American Industrial Hygiene Association (AIHA EMPAT # 163230)
ASHI American Society of Home Inspectors
ASHRAE American Society of Heating, Refrigerating and Air Conditioning Engineers
CREIA California Real Estate Inspectors Association
ESA Environmental Solutions Association
FABI Florida Association of Home Inspectors
GAHI Georgia Association of Home Inspectors
IAQA Indoor Air Quality Association
IDOPH Iowa Department of Public Health
IESO Indoor Environmental Standards Organization
KREIA Kentucky Real Estate Inspectors Association
TAREI Texas Association of Real Estate Inspectors
ISDOH Indiana State Department of Health
LEHA The Lead and Environmental Hazards Association
MDOHC State of Maine Department of Human Services
NACHI National Association of Certified Home Inspectors
NADCA National Air Duct Cleaners Association
NAHI National Association of Home Inspectors
NEHA National Environmental Health Association
NFPA National Fire Protection Association
NJDEP New Jersey Department of Environmental Protection
NLAAC National Lead Abatement and Assessment Council
NRSB National Radon Safety Board
NYSDOH New York State Department of Health
ODOH State of Ohio Department of Health
PDEP Commonwealth of Pennsylvania Department of Environmental Protection
WQA Water Quality Association
A Better Home Inspection mold testing does not provide mold mitigation.  Therefore there is not a conflict of interest to our clients.
Mold collections services offered are:
Air Sample Collection: Comparing the outside mold spore count to the inside spore count through the use of Air Cell Filters.
Surface Samples: Collecting samples: (Swabs, Clear Tapes Samples, & Petri Dish Samples)
Remember even the cleanest homes have mold in them that is not a concern. The concern is if the home has an elevated level of mold in it. Only a mold test can determine this for sure.